During the afternoon sleep i dug up one of the big summer paipo shapes, sanded it and put on some paint. I planned to paint something completely different, but it turned out like this. Ah well :D
The hole in the board is a handgrip (otherwise it's too wide to carry under your arm).
Next step is oiling it.
Front & Back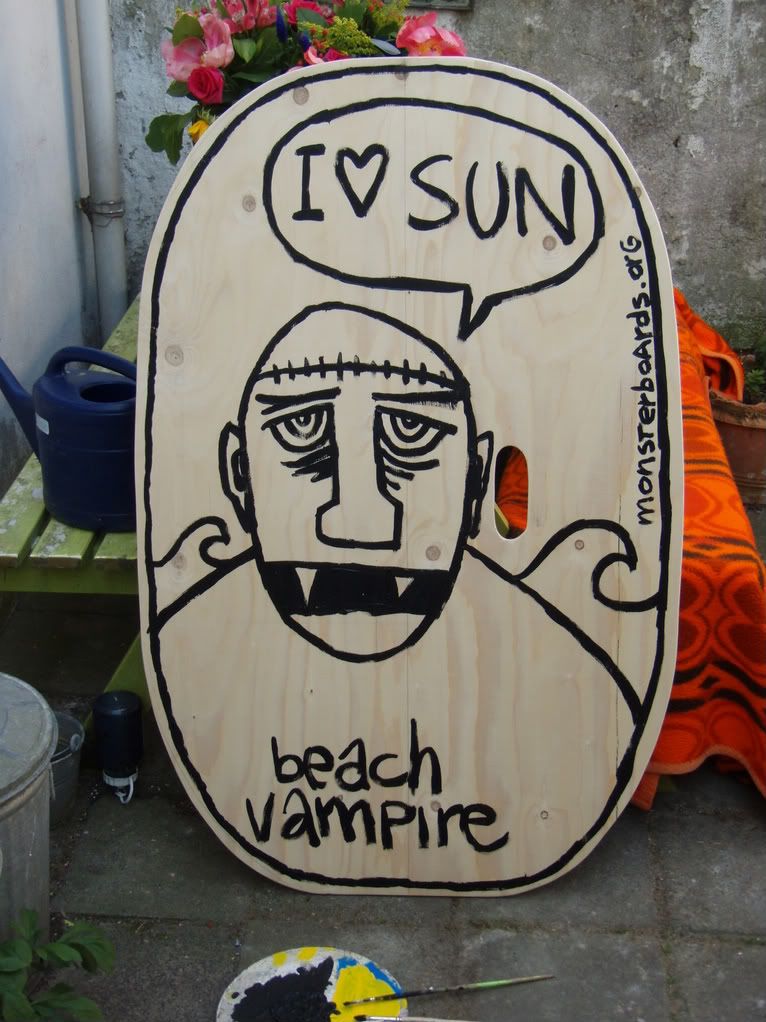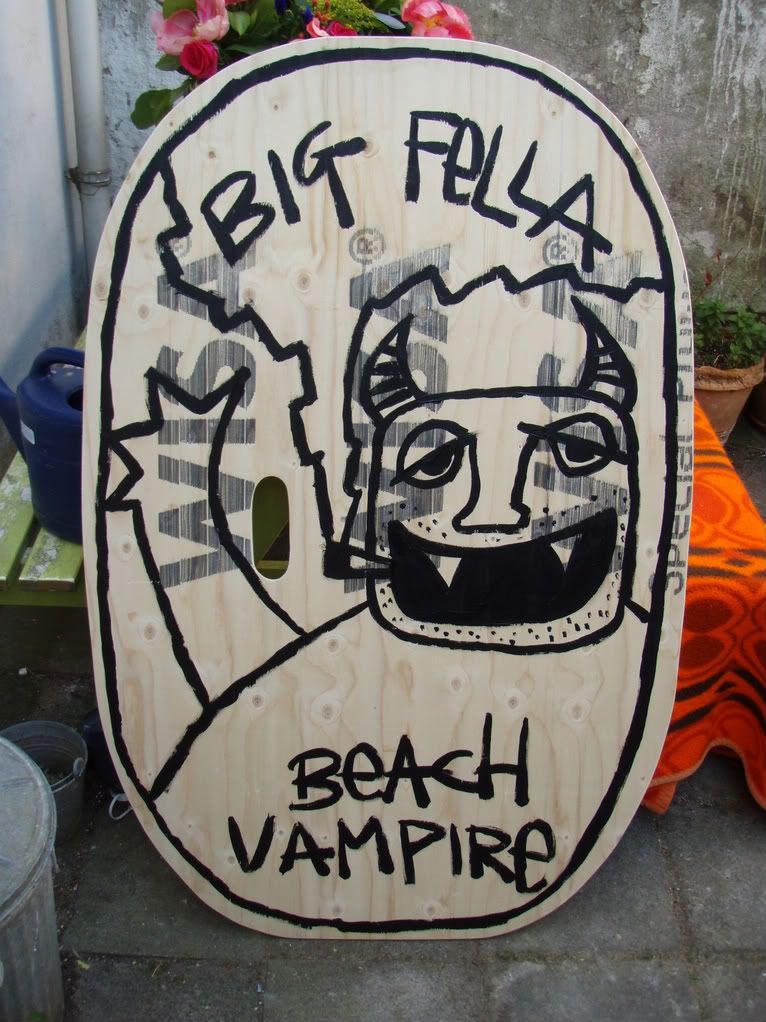 Some close-ups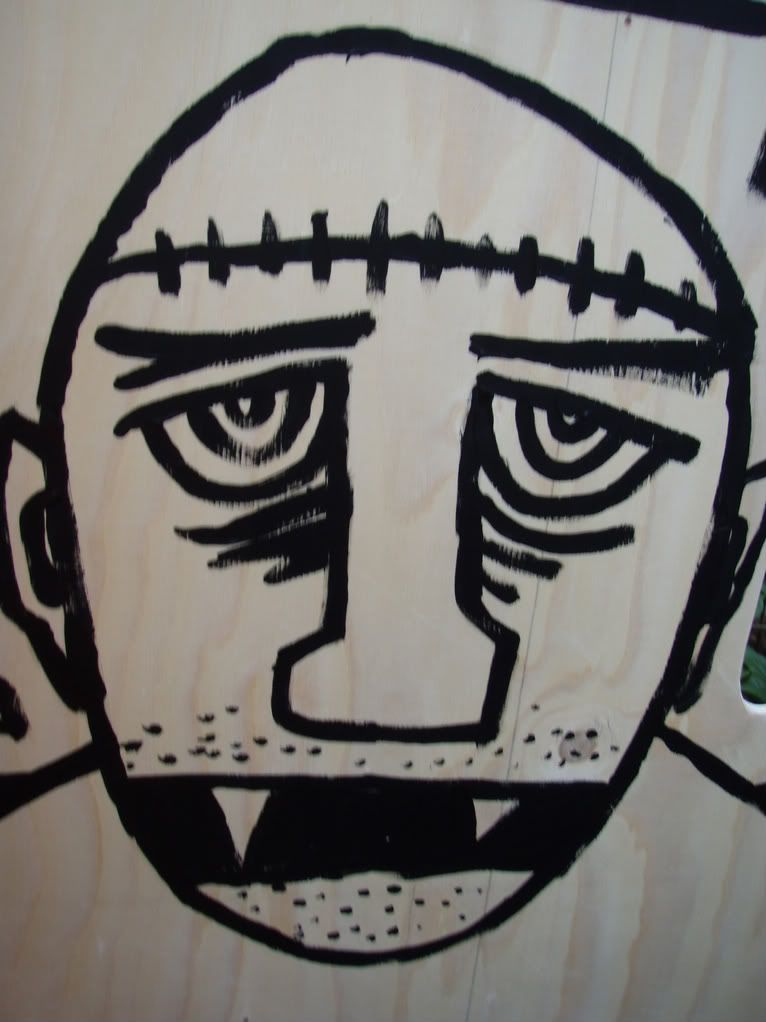 The Vampire enjoying the scenery :)