This saturday i went to the beach for a surf for the first time in a few months, and it was soooooooooooooooooooooooooooooo nice!!!! The sun was shining, end there was a little shorebreak like this (this is our average wave):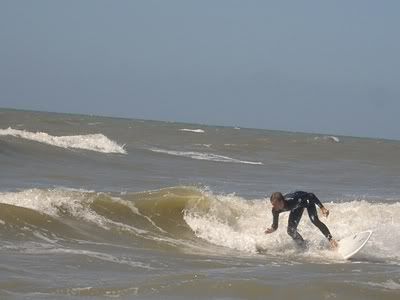 i brought my new board and it worked great: zipping down the line and then getting blasted by the close-out. I even made some sections :D
Fantastic, hope to do it again soon!