Some days ago my dad emailed me this great picture he took while on holliday on
Vlieland
, one of the Dutch islands. It's a place were people gather all kind of stuff that washes upon the beach.
A practice pretty common among the islanders till 50 years ago to make some extra money.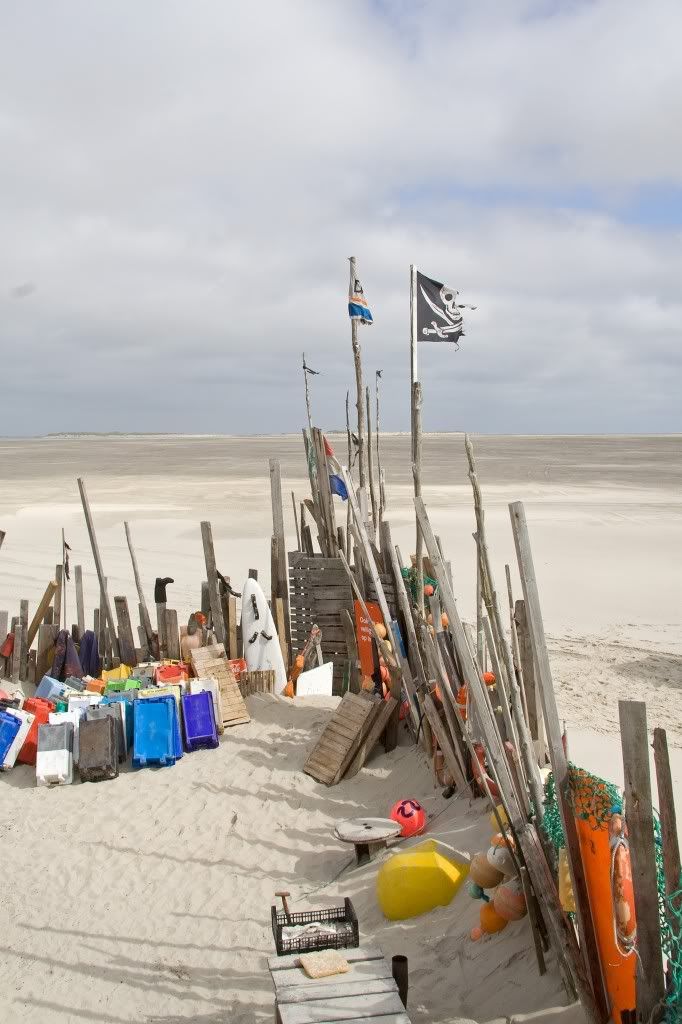 my workshop looks kind of the same :) filled to the brim with all kinds of wood salvaged from the streets, that will be paipos and paintings some day.
At least now i know what i did in a former life :D