This is my go at creating a shortboard yeeeeeeeeeeeeaaaaaaaaaaaaaaaars ago :D
I hacked a windsurf board in big pieces (the tail section became
the jaws paipo
later on, the nose another paipo) reshaped the tail and nose of the middle section a bit, covered it up in a rather 'raw' glassjob and stuck some wooden fins in (on a too agressive angle).
Teh result is a bright green 4 ft someting 'shortboard' that is super wide, 4 inches thick at least, and HEAVY. Tried it once or twice, never caught a wave on it, got frustrated and threw it in the shed :D
I found i back some time ago and i'm going to have another go on it, it think it deserves a wave, at least one....
Here are some visuals!
mad scientist at work: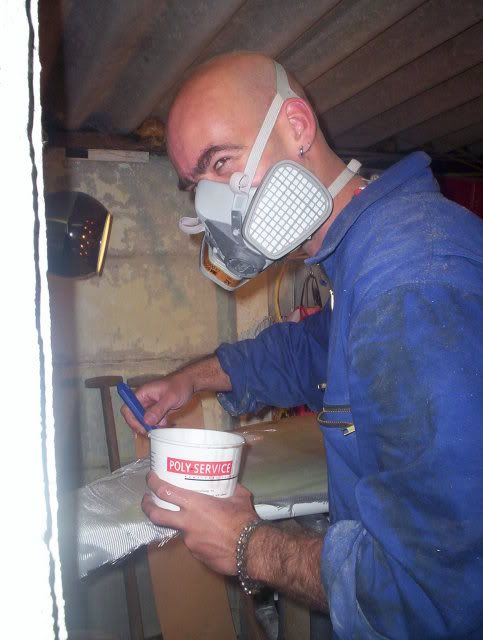 The result (oooooh myyyyyyy god i created a MONSTER!!!!):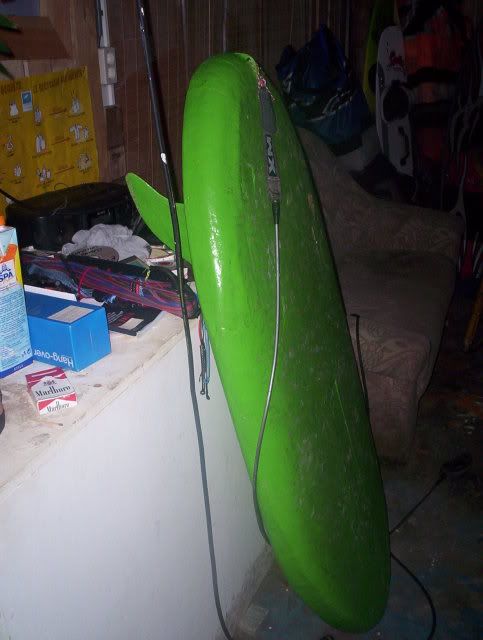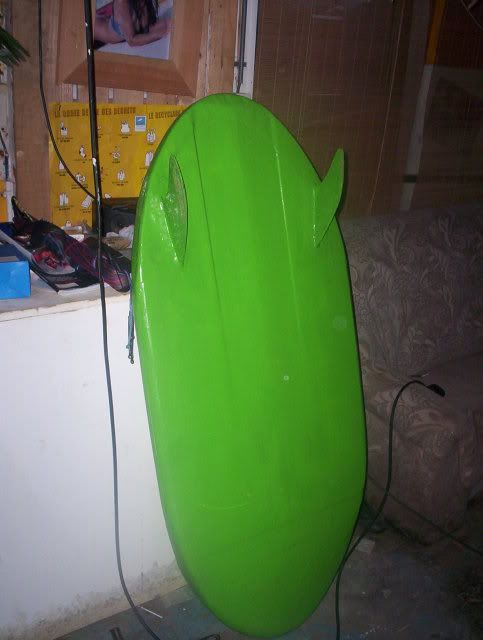 almost forgot that The Alien got a new bottom graphic for an expo: