the 30th of august was the day for the Swayholland 2009 shapers meeting! This year we were able to do it at the Hui Nalu surfclub (thanks a lot guys!) at Wijk aan Zee, a great surfspot next to a loooooong jetty.
The weather at the day looked great, although very windy, and there were waves in the 2 meter range. A fantstic day for the meeting i would say :)
i decided to put my eco-surf principles to work and loaded up the cargo bicycle with boards, fruits, juices and all that and roll the 30 kilometres to the meeting. I was unfortunate with the wind, wich ws head on all the way, and that got a little energy consuming in the end.
I made it though, and quite a few shapers and interested people showed up, same as the waves and everybody had a great day! I managed to catch a big wave on my new laaaaaaaaaarge skull paipo at the outer sandbar before my legs gave up so that was nice too. It can be done :D
here are some pictures of the day: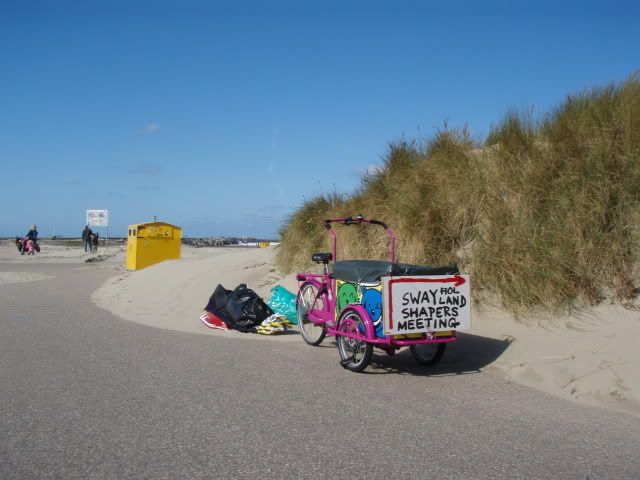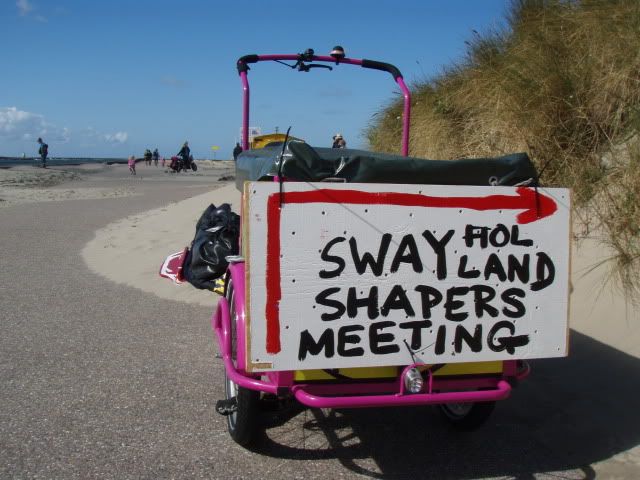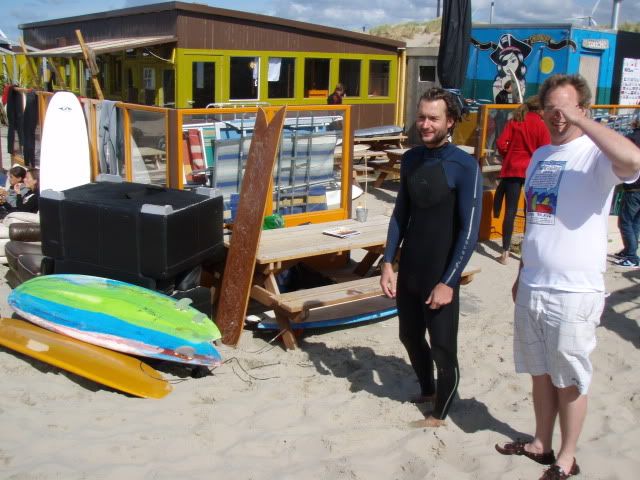 Surfer_Dave's asymetrical ride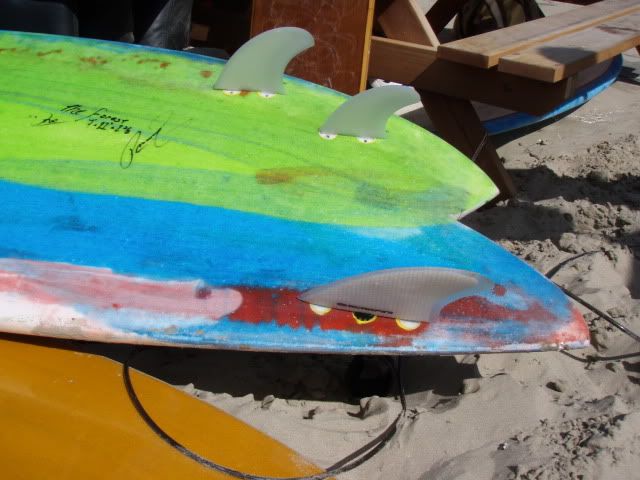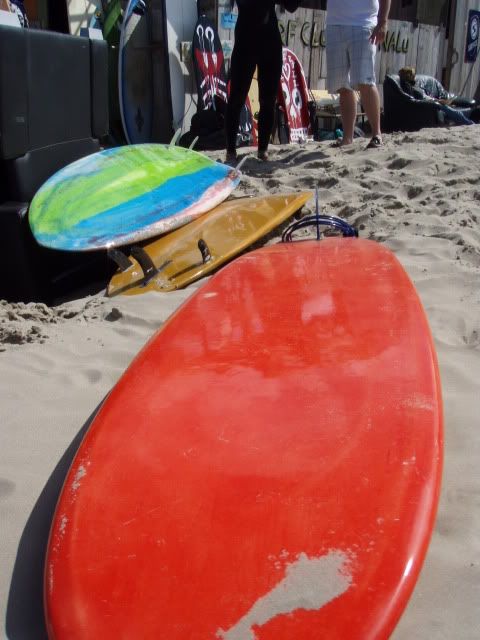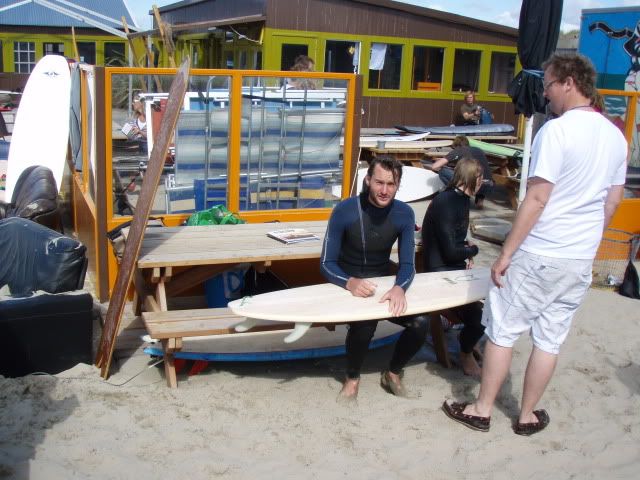 we got a few alaias in the event, too!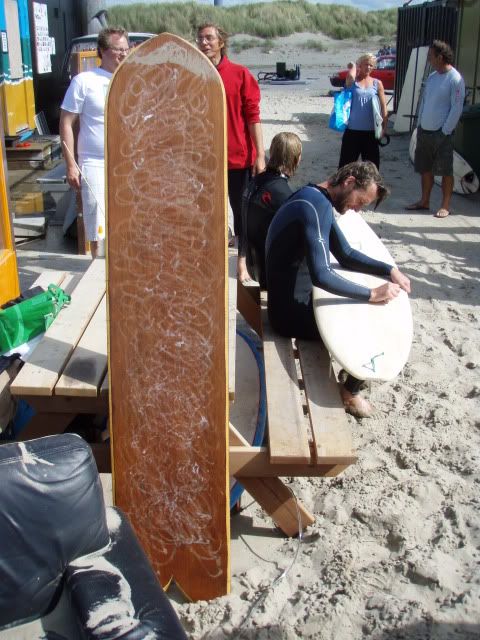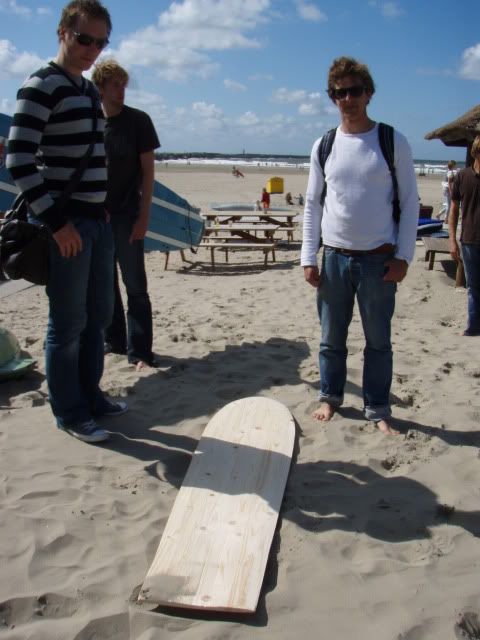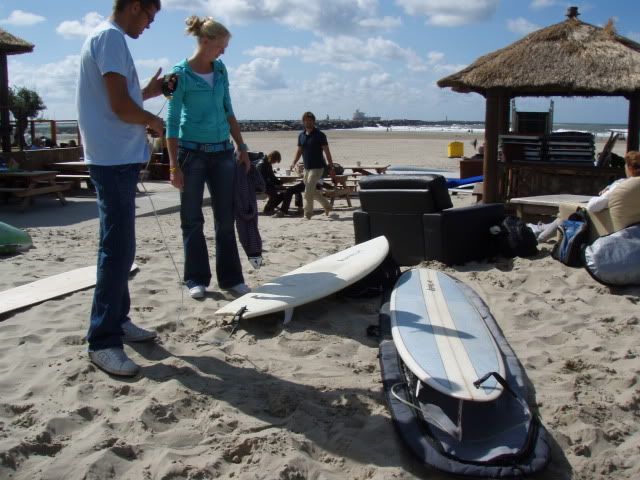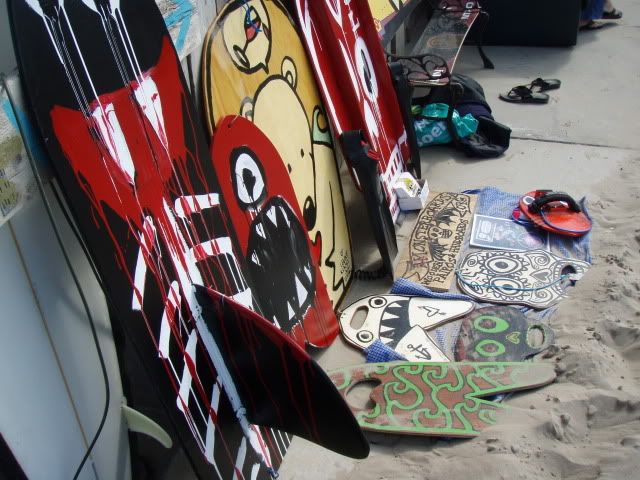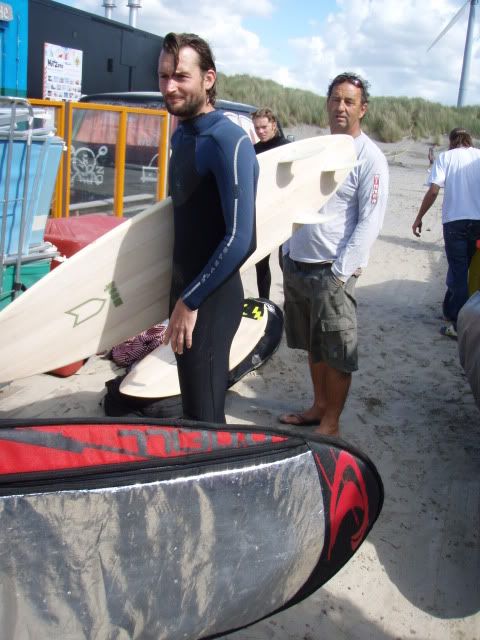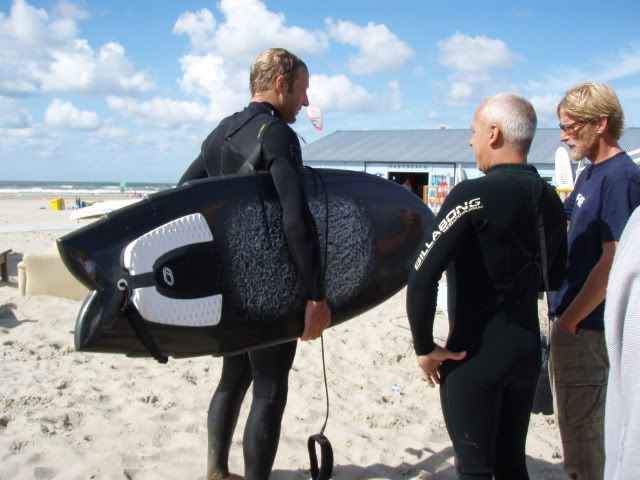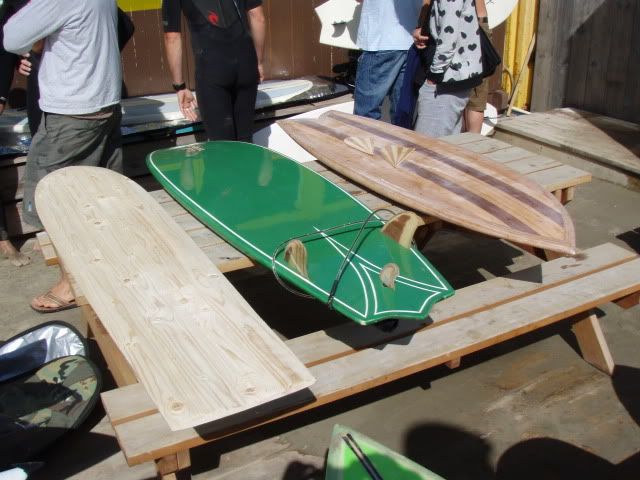 checkin' out the curves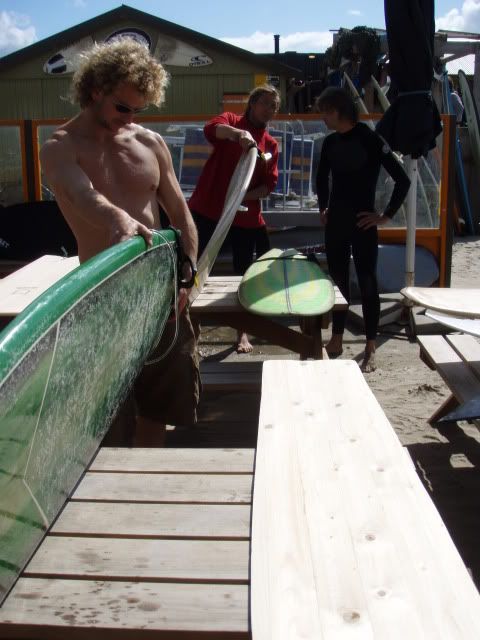 Paul Jensen (left), of wooden surfboards and swaylocks fame, was in Holland to give workshops and he dropped by to check out the meeting. Nicest guy you'll ever meet!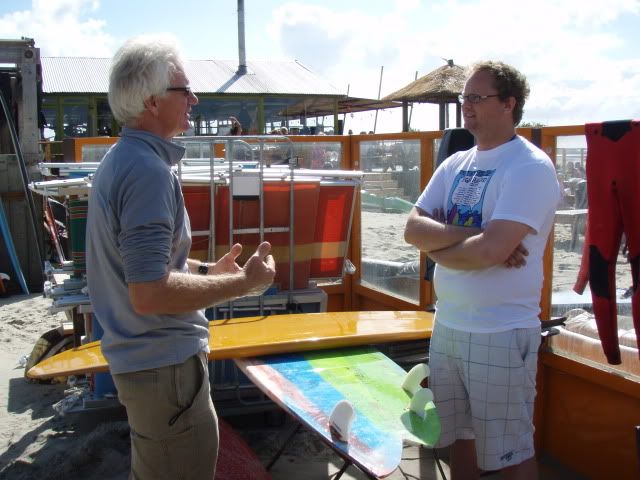 One of the boards built in the Paul Jensen workshop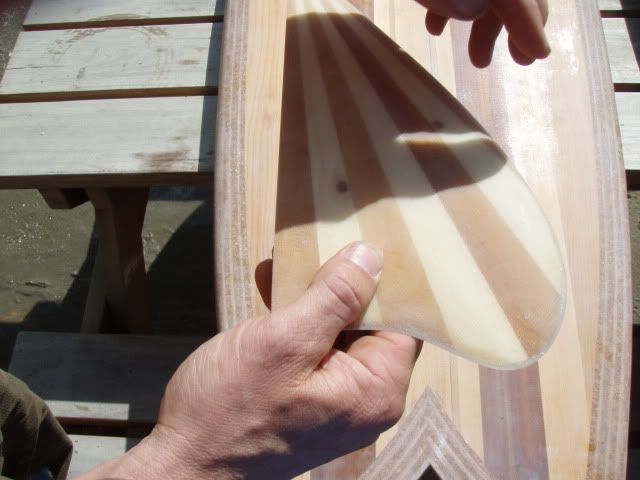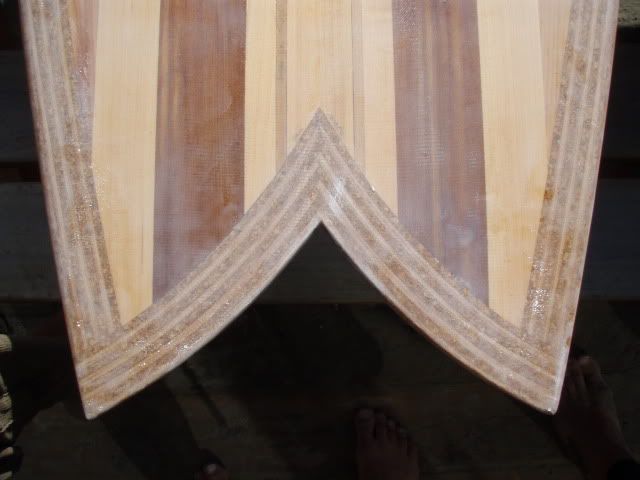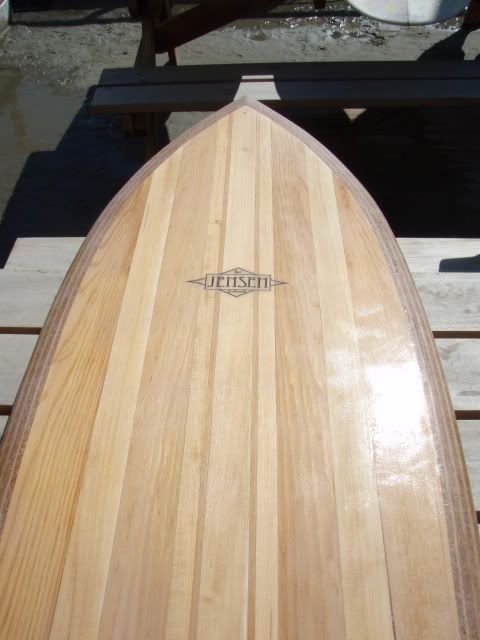 they are among us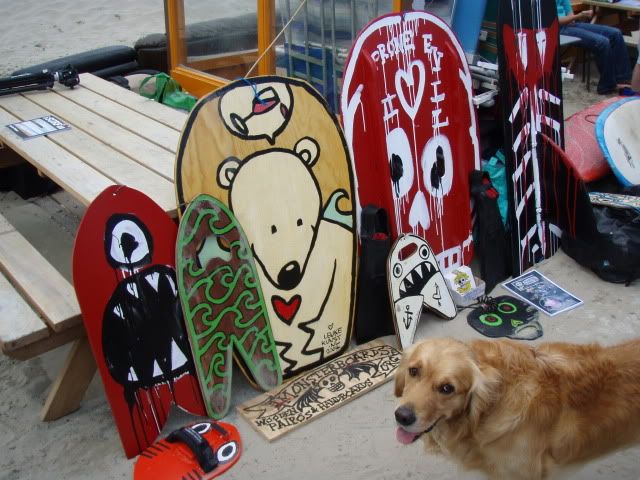 peeps checking out the boards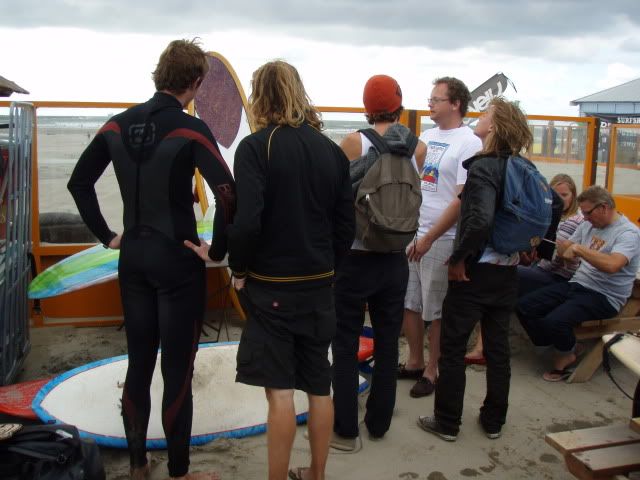 most of the shapers (some were enjoying the very nice waves)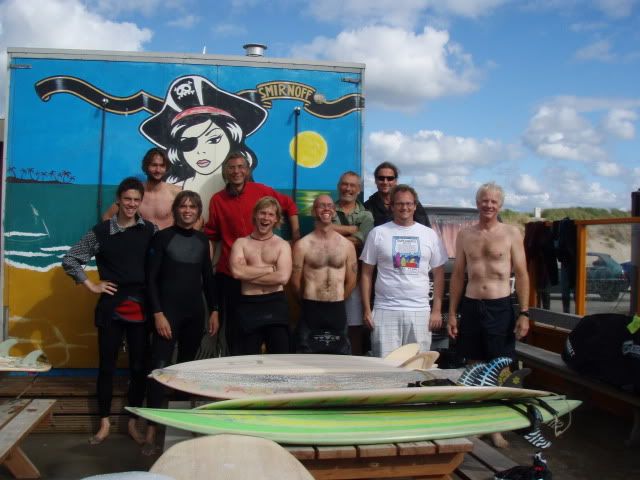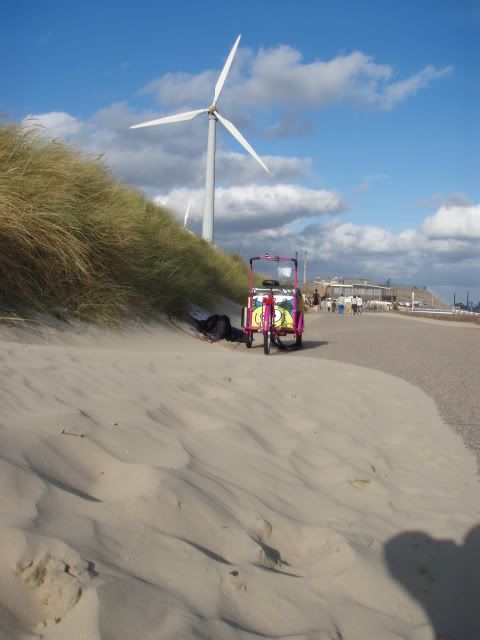 packing up after a great meeting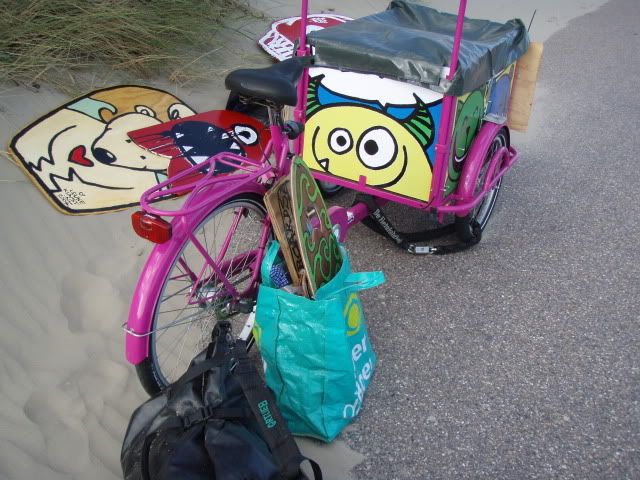 Wind energy is go!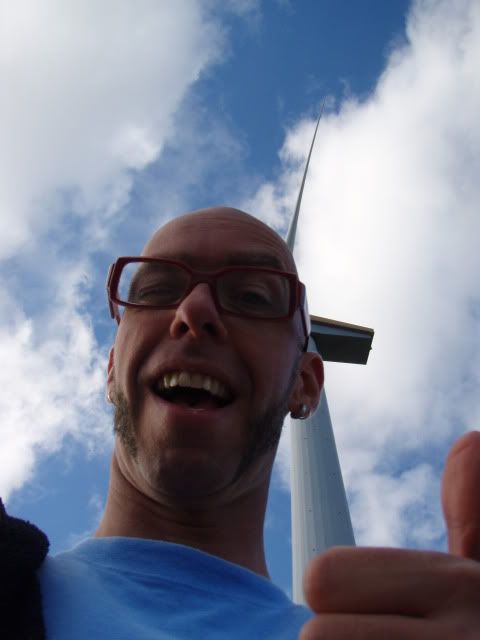 gotta reprezent
The road home :)