Last weekends bigger and hollower waves got me thinking about what boards would work well on them. I like to bodysurf when the waves get a bit steep, so why not use a bigger handplane to get some glide and power steering?
This video
helped, too! With these boards you can get up on your elbows when in plane, and the lengthen your "planing area" ..eh body!
I guess i thought of that before, because when i went digging throug my collection of boards i found i already head quite a few that matched the description :D aha!
For length, the are all in the range of somewhere between knee and hip (bigger than a handboard but smaller than a paipo), and have very flat rockers and no fins. Hardly any float either, for that bodysurfing feeling and lots of swimming :D
i'll try to bring my helmet cam when i take one of them out.
my quiver of bodysurfboards: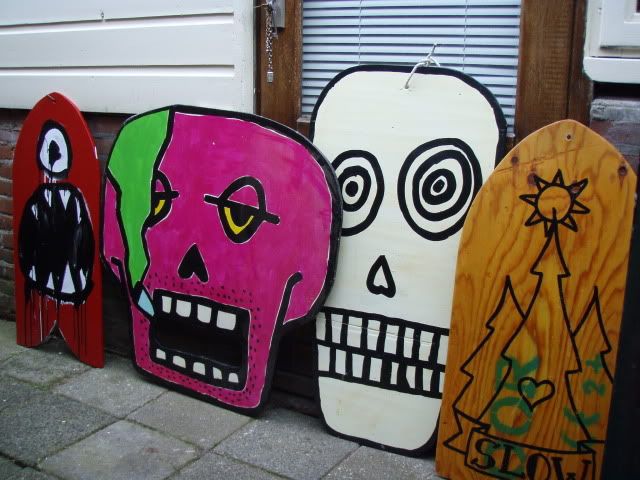 bodysurfboarding how-to :)