To get to the beach is for me a 11 mile bikeride, and because it's a pretty awesome ride i thought i shoot some pictures and share it with you :)
My favourite time to roll to the beach for a surf is early in the morning, because everything seems to be only half awake by then.
The first half of the ride is through farmland. I guess this is what most people in the world think Holland looks like: green, flat, and some sheep and cows
and look, there is even a windmill there in the background.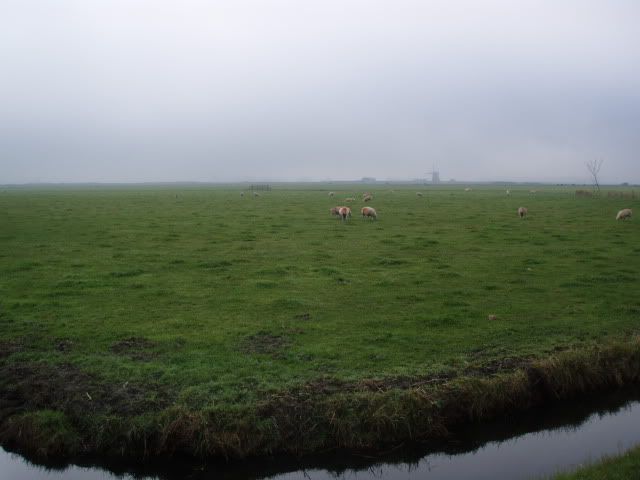 The second half of the ride is throug a forest, wich has awesome colours in autumn
trees make me really happy!
is this a lovely road or what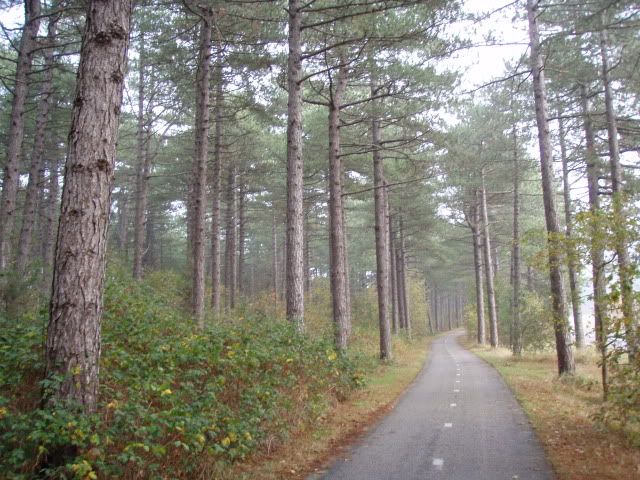 and then: my homebreak
see that tiny shorebreak peeler? Now where are my swimfins and handplane....