surf is looking aiiiight for the weekend! Stiff onshore wind (good for air-reverses wooooooohahahaha) and waves in the 2 ft range. Tide somewhere in between, so wich board(s) will i bring. I like to bring some of the ones that have been in the shed for way to long:
the baby shark vampire:
..the biiiiig shark vampire: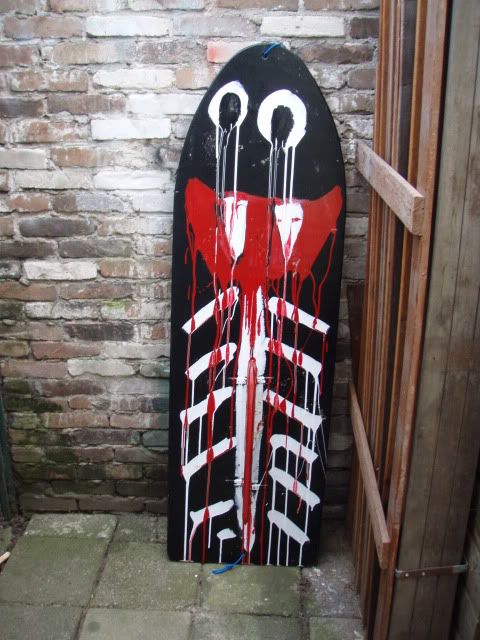 ..the white skull: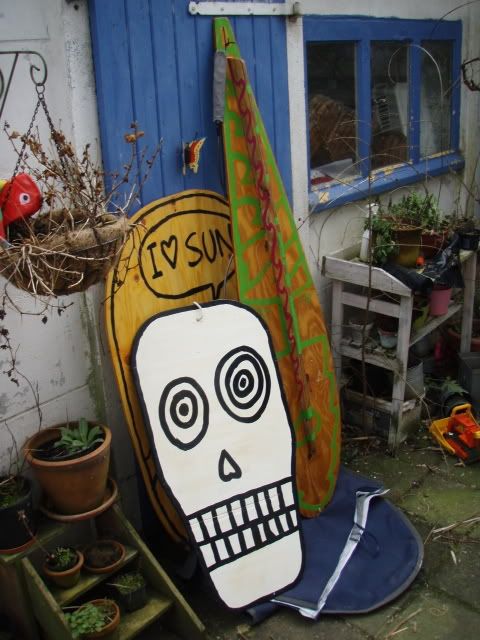 ..or the black skull?