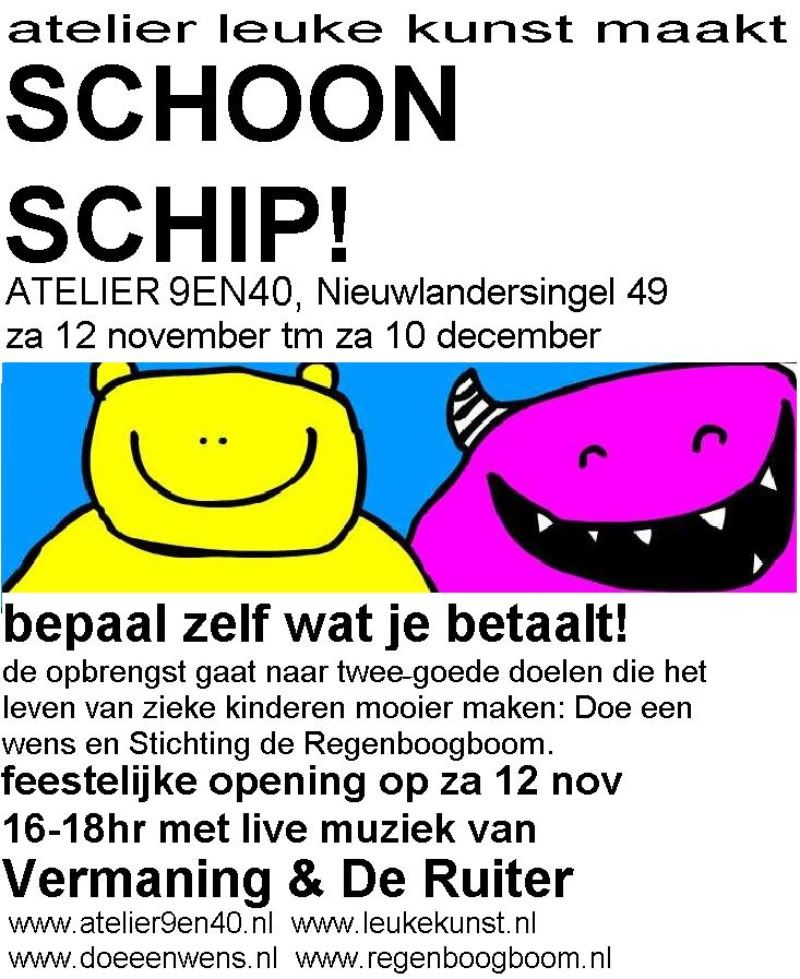 Coming saturday november 12th, we're going to put on our last (at least for a quite a while) art exhibition / sale at local gallery
Atelier 9en40
. We're going to show all the stuff that we have in the workspace at the moment, and has been made over the last 10 years.
And it will be all for sale at a price that you decide on yourself!

All the money that will be made by selling the art will go to two good causes that help to make the lives of terminally ill children to be more fun.
So drop by, get yourself some nice paintings, help us raise money for the kids who need it most and help us to make some space around the house, too :D
link to the Dutch Blog post
here
.
Hope to see you on saturday!