About two years ago we transformed a tree into a mobile for an outside art festival:
Afterwards we stored all the plywood fishes somewhere in the workshop and forgot all about them (it's.. eh.. kind of FULL in there).
When i came across them the other day (searching for a missing tool) i suddenly saw not mobile pieces, but HANDBOARDS!! aha!
So i'm going to waterproof 'm and take m to sea. They'll be easy to spot'in the waves thanks to the dayglow paintjob :D
Here they are:
Octofish:
Happy fish: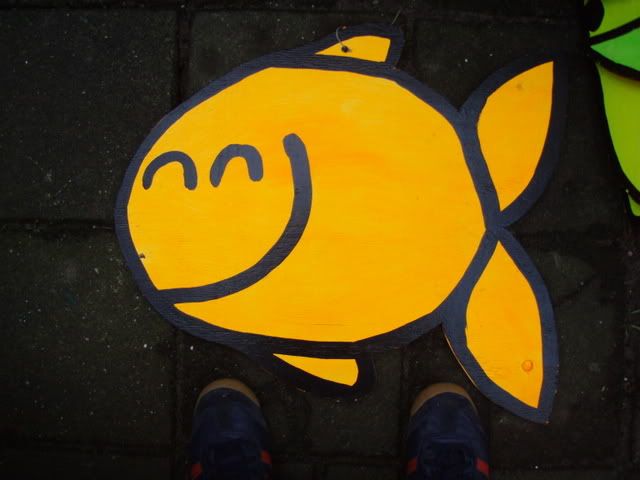 Squidfish: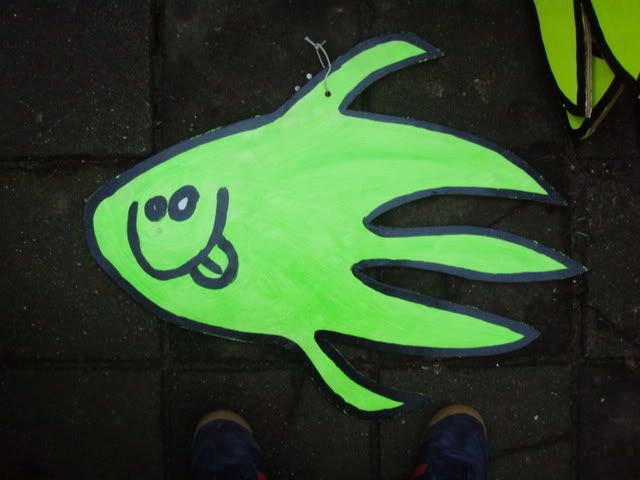 Jellyfish: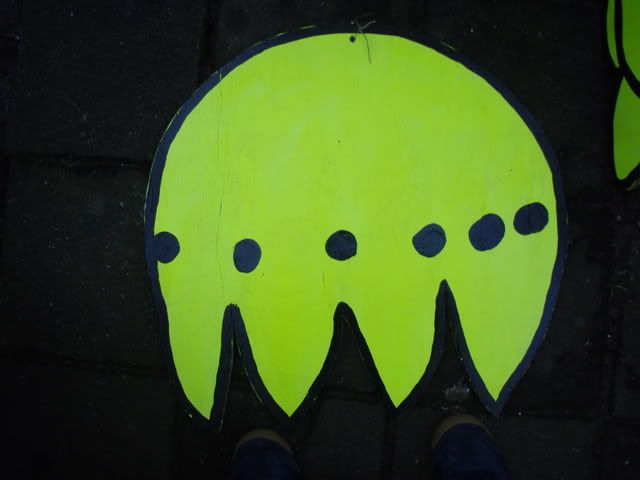 Sunfish: